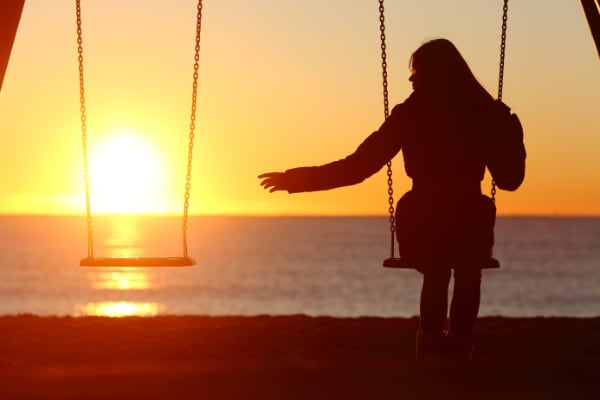 A "wrongful death" lawsuit primarily occurs when an accident causes the death of another person because of negligence. Under Oregon law, ORS 30.020 defines "wrongful death" as a "death caused by the wrongful act or omission of another." This usually is because of the reckless, negligent, or intentional act of someone else. Mainly, if it weren't for the actions of another person, the deceased would still be alive.
When this kind of tragic loss occurs, it is most often the family of the person killed who would file a lawsuit against the negligent party. In an Oregon wrongful death case is typically submitted by a child, a surviving spouse, or a parent of the deceased person. However, a [skilled Oregon wrongful death lawyer] may also be able to find other family members who are qualified to bring wrongful death claims on behalf of the deceased. These might include surviving stepchildren, stepparents, or even grandparents.
Is a wrongful death lawsuit the same or similar to a criminal case?
In a word: no. There are two different sides of US law: criminal and civil. Criminal claims are those brought by the government, whether state, federal, or municipal. Criminal claims are brought by a prosecutor and can result in jail upon conviction of a crime. By comparison, a civil lawsuit is a claim brought by an individual (not a government entity) against another. The result of a civil suit is almost always money.
A [wrongful death claim] is a type of civil lawsuit. The practical result is that the wrongful death lawsuit must be initiated by a member of the surviving family. A criminal claim, if any arises from the case, would be filed by a prosecuting attorney in the jurisdiction where the accident and death occurred. Additionally, liability in a wrongful death case is money damages against the party who caused the death. In contrast, a criminal case might result in a criminal conviction for homicide or other crimes. Those penalties can involve restitution, prison, or other sanctions.
Damages awarded in wrongful death cases in Oregon are dependent on the specifics of each case, but can include each of the following: * Loss of companionship, comfort, care, and loss of parental or other guidance experienced by surviving family members arising from the loss of a family member; * Burial and funeral expenses; * Medical and hospital bill and other expenses arising from the deceased's injury or resultant illness; * Lost income, wages, and benefits, including the value of total wages or compensation the deceased would have earned, had they survived; and * Damages for the pain the decedent consciously suffered after the accident until death.
Where the case involves intentional acts or extreme negligence by the defendant, punitive damages may also be awarded. Punitive damages are money damages that are meant to punish the defendant for their behavior. They are also generally awarded as a public message indicating that that certain types of egregious wrongdoing will are not socially tolerable and are more severely punishable. Punitive damages can be in addition to criminal convictions and sanctions arising from the same facts.
What are the time limitations to bring an [Oregon wrongful death lawsuit]?
Like all other civil claims, Oregon has a finite amount of time within which to bring a claim, called a "statute of limitations." This time limit is the window within which an injured party (the survivor) must file a wrongful death case into court. An Oregon wrongful death suit must be initiated with the court within three years of the date of the injury resulting in death.
This means that the date of death is not used for purposes of calculating the statute of limitations under Oregon law. If there is a substantial time lapse between the date of the injury that caused the death and the decedent's passing, it may result in an unexpectedly short time within which to file the wrongful death claim. You should [consult with an experienced wrongful death attorney] as soon as possible to ensure that you don't miss your opportunity to recover.
Wrongful death cases can occur from all types of accidents. These include: - Oregon Car Crash Injuries that cause death and Oregon Motor Vehicle Crash Death - Oregon Motorcycle Injuries and Motorcycle Crash Deaths - Oregon Bike Crash Deaths - Oregon Trucking Deaths and Oregon Truck Crash Cases - Death to Pedestrians or Pedestrian Death Caused By Negligence